You may add multiple locations to your account. This can be useful if you are wondering where to put your next store and you want to compare a prospective location to a location you know has success.
1. To add another location, select "My Locations" on the top menu bar.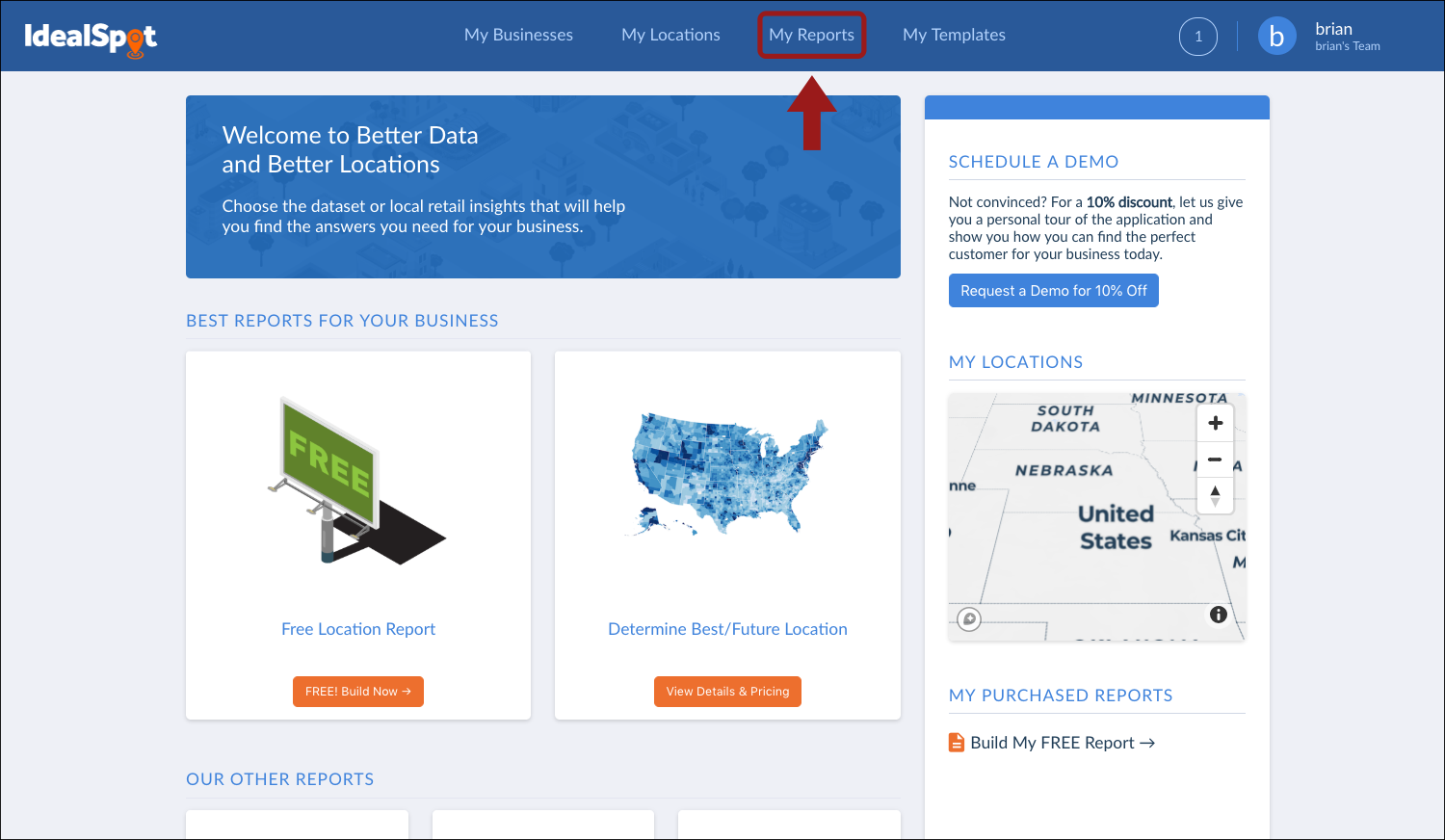 2. Then select "Add Location" on the next screen.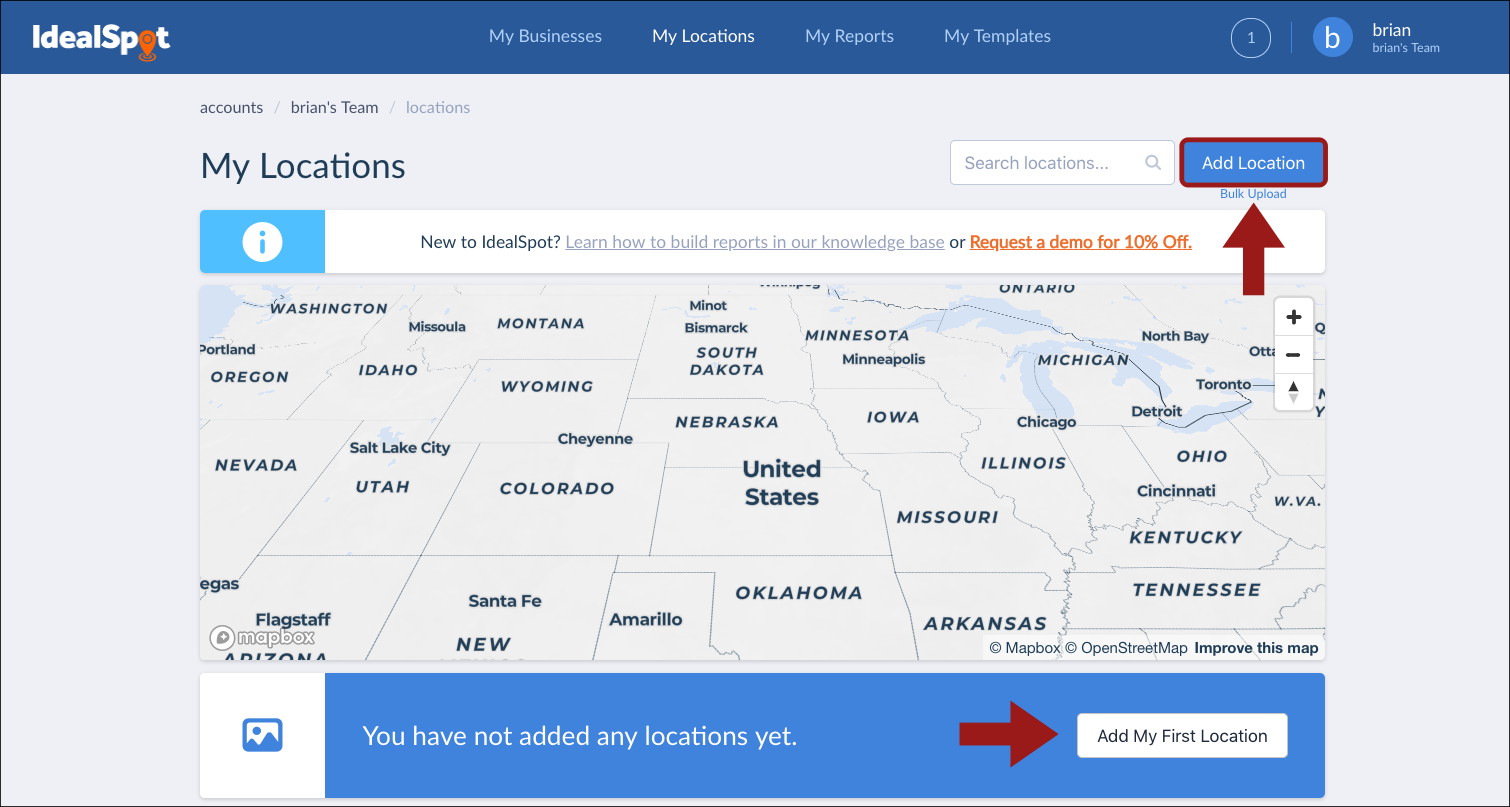 3. Then fill out some basic information about the new location and click "Save Location" when you are finished.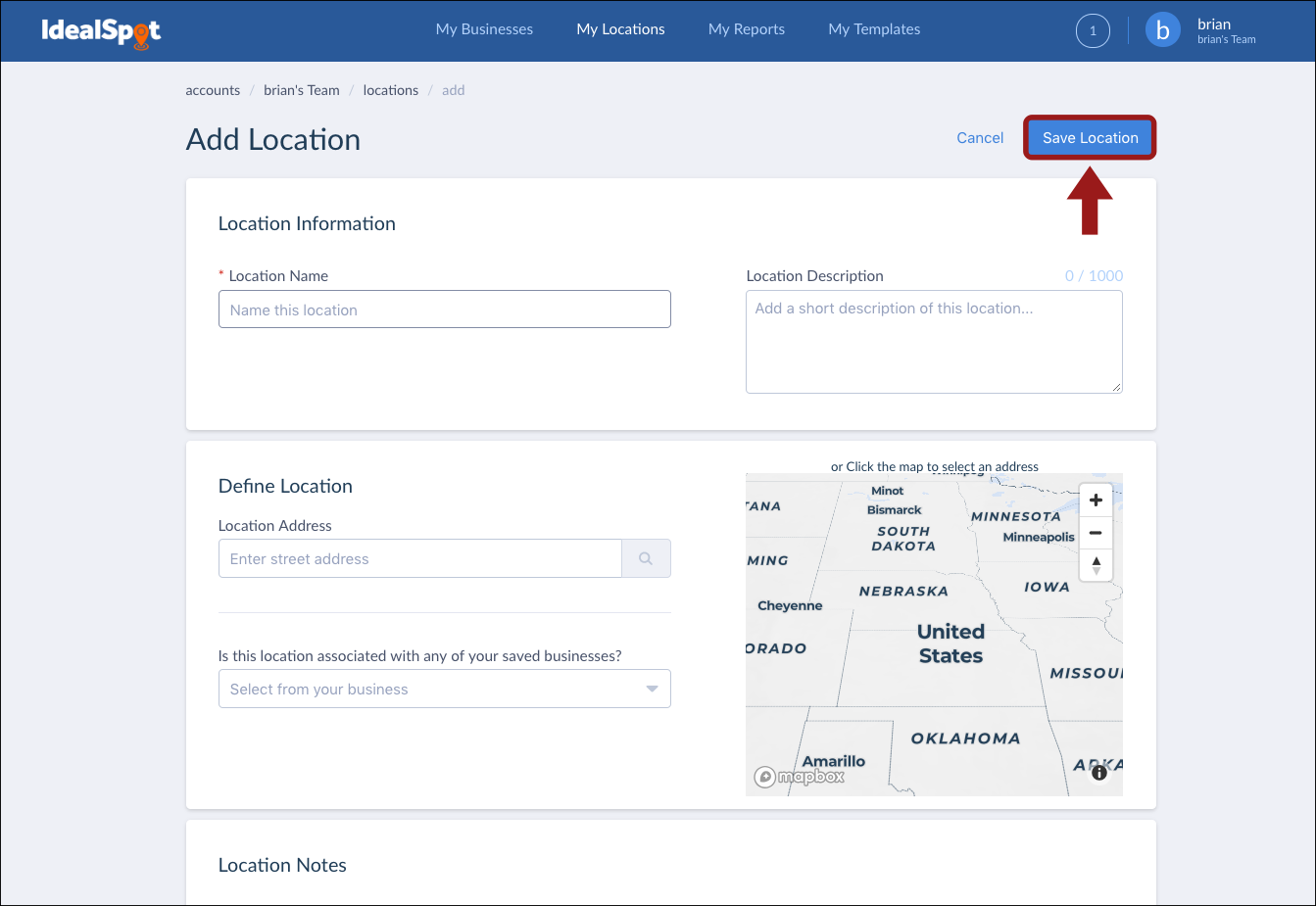 That's it! You will now be able to select your new location whenever you're building a report.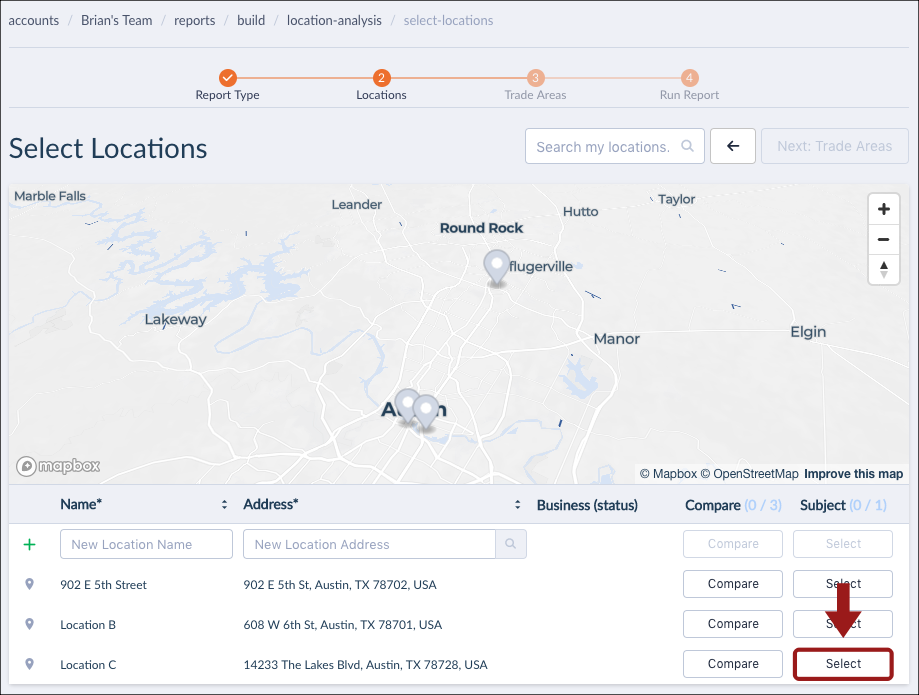 Related Articles:
How to add another business to your account