You will be able to access all of our insights and features when you subscribe to our service as well as get unlimited reports for any number of locations. This is a great option if you have multiple locations you need to analyze, or if you are a larger enterprise looking to expand operations.
How to purchase a subscription
To purchase a bundle or a subscription, simply sign in, go to your account page, and click on "View Details" in the Plans & Billing tab. Please note that only account owners or admins will be able to view and make changes on the Account page.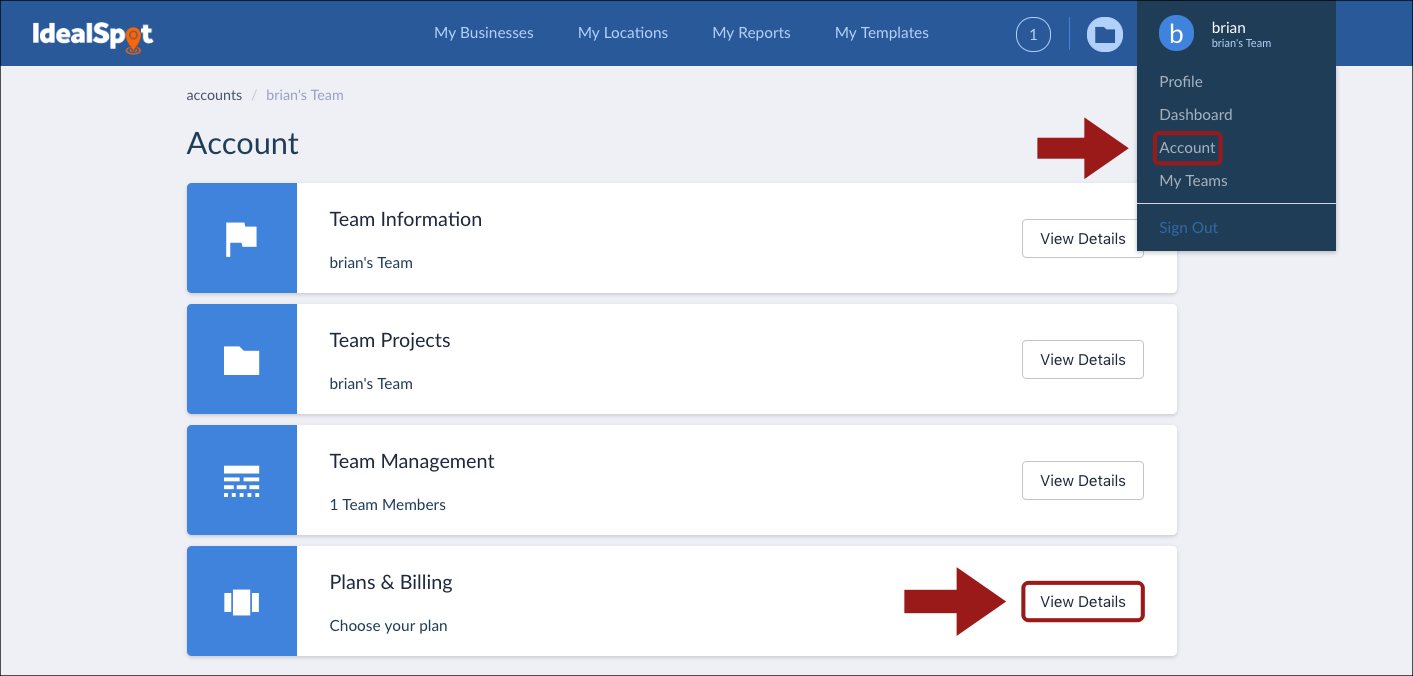 You can choose from a Basic, Growth, or Pro Subscription. Learn more about what each plan will give you access to on our pricing page.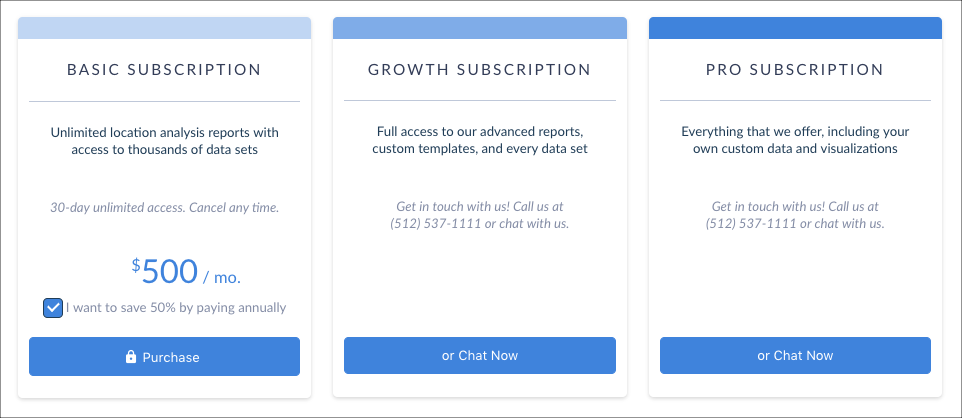 You may also purchase a single report for only $99.
If you need help with subscriptions or have additional questions, please contact our sales representative at (512) 537-1111 or email us sales@idealspot.com.
Related Articles: