1. To invite other team members, sign in and go to your account page. Then click on "View Details" on the Team Management tab.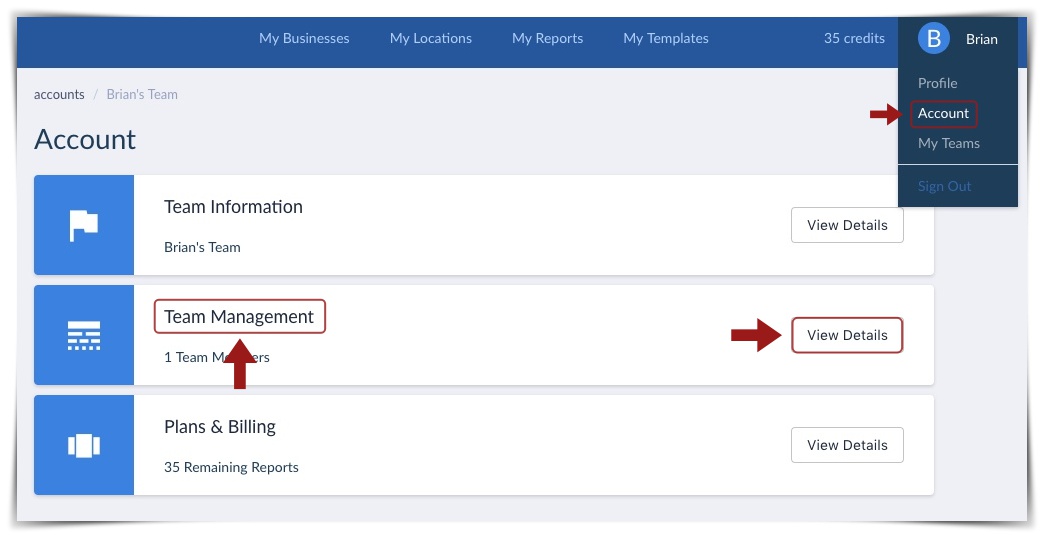 2. Next, enter the email address of the person you wish to invite and set their permission status. Click on "Invite" when finished.
Please see below for permissions of each status:
Admins - can do everything but delete the account.
Collaborators - can do everything but modify the account, i.e. add members, reset passwords, etc.
View Only - can only view and cannot modify or add reports.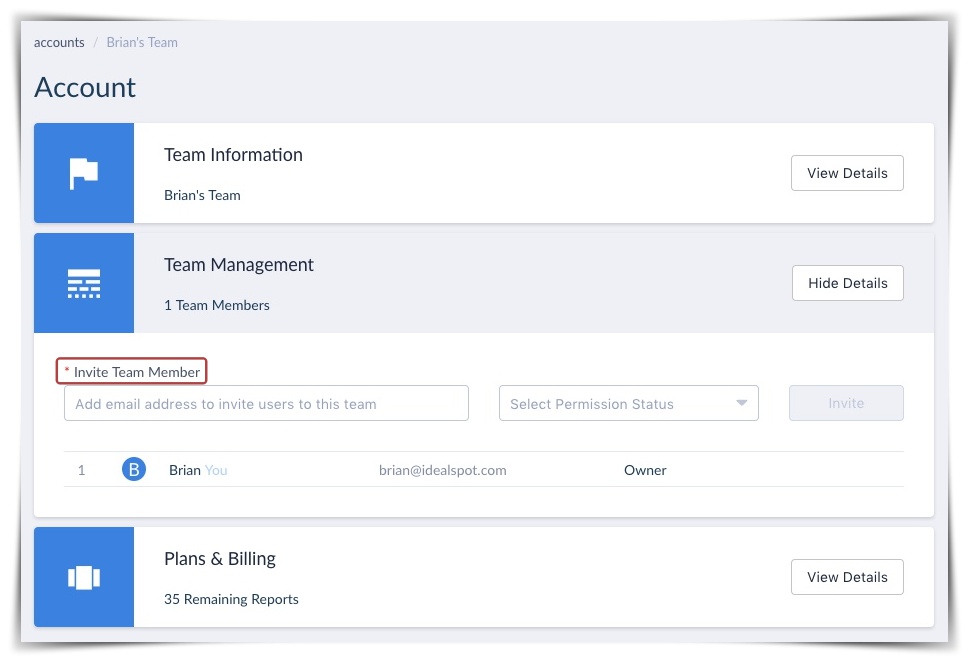 3. Once you've clicked "Invite", an email will be sent out to the email address you entered and "Invite Pending" will be displayed.

4. Upon receiving the invitation, they will need to fill out their name and create a password.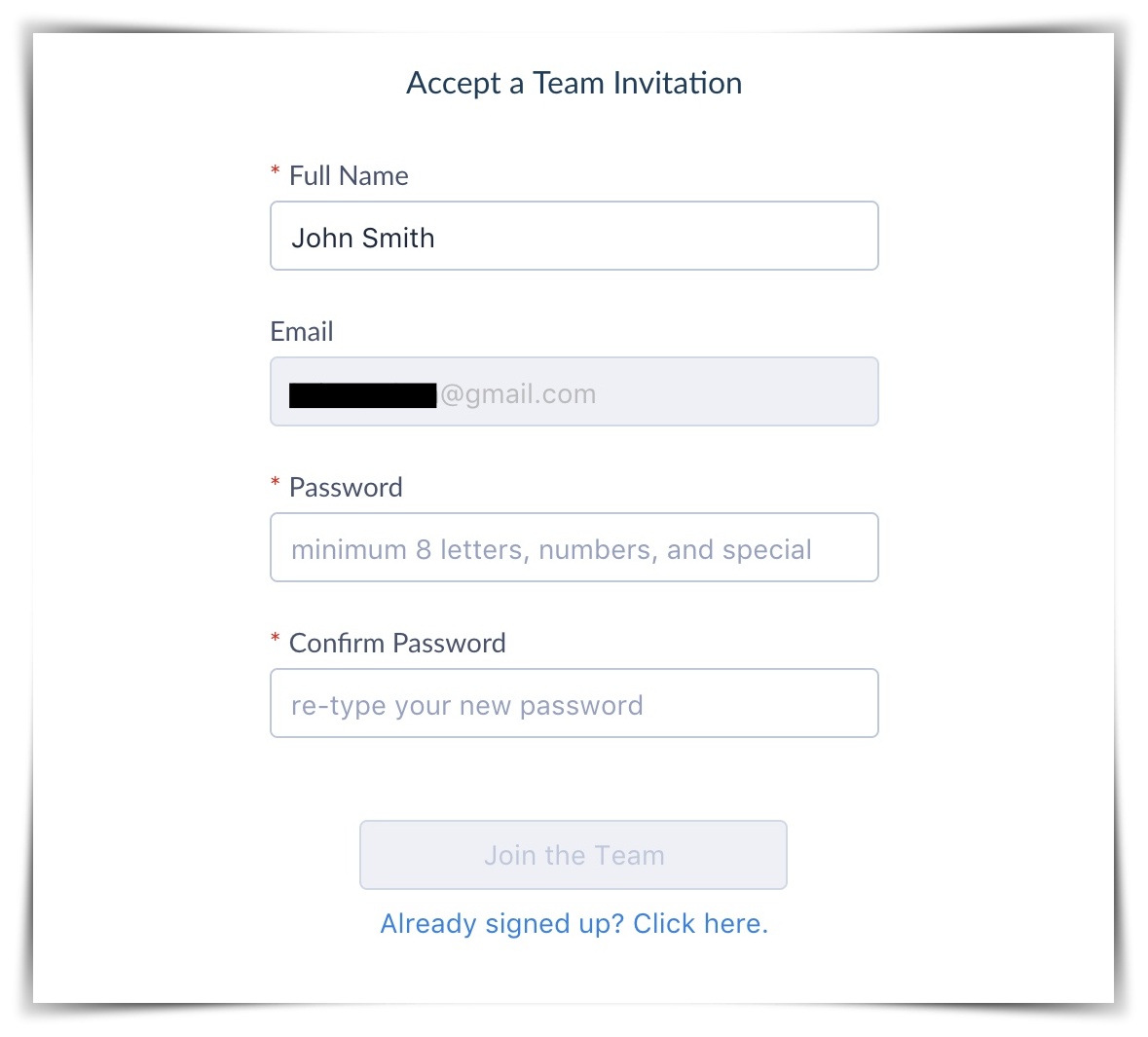 5. When the invite is accepted, their name will appear instead of "Invite Pending".

Related Articles:
How to add another location to your account